L2 Destroyed Zeppelin airships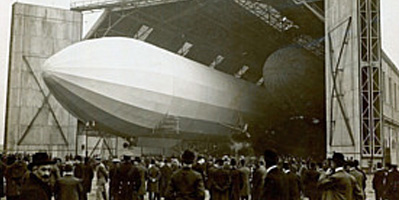 The unfortunate history of the Zeppelin airships is great, greater than that of another type. By the yesterday Friday destroyed Naval Airship "L2" the number of those Zeppelin airships, which have been destroyed by accidents, is swollen to ten, spread over a period of seven years.
16. January 1906
The first was the "LZ 2", which fell victim to a storm in the Allgäu, he was followed on
4. August 1908
of the "LZ 4", which was destroyed at Echterdingen, then on
25. April 1909
the "LZ 5", which crashed in Weilburg.
28. June 1910
In the forest Teutoburg Delag airship "Germany" was stranded, a short time later, on
15. September 1910
burned the "LZ 6" in its hangar at Baden-Oos.
Mid June 1912
burned the "LZ 8" in the hall to Friedrichshafen almost completely.
Then occurred only after prolonged


Pause

on
19. March of this year
the disaster of the airship "Ersatz Z II" in Karlsruhe and at the
9. September 1913
the destruction of the Navy airship "L 1" in the vicinity of Heligoland, the maneuvers of the fleet in the North Sea.
17. October 1913
Now the second Naval Airship "L 2" has succumbed of the destruction.